Norfolk Terriers
Quality, family dogs who have proven, calmer dispositions & sweeter personalities.
Puppies with long, deep histories of proven generations of great temperaments.
Breeders of Terriers for over 40 years.
World renowned, private & select bloodlines.
Your peace of mind for your family is our priority.
Because you invest your Heart in your puppy....
| | | | |
| --- | --- | --- | --- |
| | Call Donna for a chat 803-648-3137 | | Email: dmsfitz@bellsouth.net |
We remember our soldiers and heroes who fought for our country and our freedom -
and still do every single day. We thank them for their service and thank thier families who support them.
Without them, we would not be the USA.
Memorial Day, May 31st; Flag Day, June 14th; Independance Day, July 4th!
Sept. 11th, Oklahoma, World Trade Center. All our soldiers: Thank you.
Welcome to Trinity Farms, our small family farm where we've been raising Russell Terriers and Norfolk Terriers for 35 years. In all the terriers we have lived with over the years and studied, our research led us to the Norfolk Terriers, about 10 inches tall. Norfolk Terriers have much more amenable dispositions and their personalities are much more easy-going. They are family pets that live with various kinds of animals on the farm.
At Trinity Farms our goal is to provide you with a healthy, happy, superior quality dog. We specialize in Norfolk Terriers, traditional puppy training and raising family pets, pups are born and raised in our home and family environment. The Norfolk Terrier is an intelligent, even-tempered breed, docile with its owner and loving with children, family and pets. With our many years of experience and our trained eye, we will evaluate and help you pick the perfect family pet for you and your children.

Over the years we have studied and researched the Norfolks extensively with the objective of developing a selective, elite program to improve the breed and produce the 'best' pups we can. Each dog we have is a product of long years of waiting, searching all over the world, and selecting the most superior bloodlines and excellent specimens for the Norfolk breed. The parents are all champion-sired and have multiple champions in all pedigrees both top and bottom lines.
We have diligently searched and found undiluted bloodlines and healthier dogs. We want our dogs to be the best family dogs, and breed for a well-balanced and better, calmer temperament and sweeter personalities and dispositions, concentrating on temperament, health, conformation and correctness of type for the breed. Our Norfolks still have the working/hunting ability, but they can turn it 'on or off.' They want to be with you and do what you're doing.
"Feeling gratitude and not expressing it is like wrapping
a present and not giving it."~ William Arthur Ward
At this time of year when we count our blessings,
our family would like to thank you for choosing us
to help you find your next new family member.
We are accepting 1 more application as we are hopeful for a litter in spring of 2019.
We have placed the older boy pups and are just waiting on families to come pick up their boys!
We wish everyone a happy & healthy start to the New Year 2019!
Donna, Michael and Sean

Picture is of Muffin sitting on the back stairs looking out over the yard 2009.
Millies' two girls, Ashley and Maddie were born March 09. They are adorable twins who are full of smiles and fun all the time.
We remember our men and women who sacrificed on 9/11, and for our servicemen and women who bravely serve our country. Please say a prayer for our soldiers all over the world who keep us safe. We thank them for their service and we keep them in our prayers daily. God Bless you all.
Please know that we donate a portion of your adoption/sale of our babies to

the Wounded Warrior Project and we donate monthly to the USO.
Mojo is the happiest fellow and is always smiling.
Mojo happily running around the backyard having fun.
Ashley & Maddy having a great old time! They are sisters and Millie is their mother. Wonderful happy personalities all the time.
| | | | |
| --- | --- | --- | --- |
| | Little Red playing ball and laughing at 9 months old. | | Little Red running and playing her usual happy self! |
Foundation bloodlines descended from
tried and true olde lines from England. We have selected only the most superior quality foundation stock from old, original English lines that have a long history of reproducing generations of proven, excellent dispositions and sweeter personalities. We are forever indebted to the breeders before us who have been our mentors and advisors in our life's journey to seek out and produce only the highest quality, and most reliable and dependable dispositions in Norfolk Terriers. We have spent many hours, years, on the phone with breeders who research the very best lines. We search for those we believe to be of superior breeding quality. The Norfolk Terriers were direct descendents from protected and pure lines that trace back to the early 1900's. We have five unrelated lines from this preserved and protected stock and hope to add more.

We are dedicated to preserving and protecting these bloodlines which are founded on very old established and proven lines from England. These particular bloodlines produce superior quality dogs known for their calmer, more sensible and trainable dispositions. They are also known to be incredibly healthy and hardy.
These lines carry few genetic faults. These are some of the reasons the breeders before us are so committed to keeping these lines pure and protected from outside influences.
They are a true testament to the breed and are to be protected and preserved for our children and grandchildren to enjoy.
We also work closely with five or six veterinarians, here in Aiken, S.C., and with their help and advice we are developing new foundation lines of superb specimens of the Norfolk Terrier.

We want a Norfolk who is equally at home in the conformation ring, hunting, doing agility or go-to-ground, as he is asleep in your lap watching TV at night. We have invested a great deal of time in researching pedigrees, personalities, phenotype, genotype, and individual dog's family trees. We strive to create and have designed a better bloodline for an all-around family friend and protector, a working dog who can hunt, show or do agility and play with the kids.
We want to have family friendly, dependable and livable Norfolks. Our convential, holistic and alternative vets, at Aiken Vet Clinic, Dr. Charles Timmerman, Dr. Charles Grover and Dr. Kim Smart, have called our terriers, 'laid back little guys.' The name has stuck and we consider it a wonderful compliment. Our Norfolks are sweet and loyal companions, trusted friends, and more importantly, part of the family. We spend a great deal of time with our puppies. They are all born in our bedroom, are in the house, raised underfoot in the kitchen, socialized with adults and children, teenagers, telephones and vacuums. Once you have a Norfolk Terrier in your life you're hooked on the laughter and happiness they create in your home. That's what we enjoy. Laughter is the best medicine and keeps you healthy!
We are dedicated to making your decision to bring a Norfolk Terrier into your home a happy experience that your whole family can enjoy for a very long time. For the entire life of your puppy we will be available to answer any questions that you may have about your puppy. We will gladly guarantee that any puppy you purchase from us will be in good health. Our pups are usually seen by the vet the day they are born, again 3 to 4 days later, and will have visited the vet once if not twice, for their first set of shots, worming and flea treatment before they leave our home for yours. Please visit our health and guarantee page, our guarantee is one of the best in the nation.


Our commitment does not end with the adoption, it begins......We will be here not just for the lifetime of your puppy or dog, but we become lifelong family friends as well.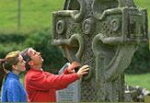 ..."From Birth to Obedience...
We provide the family environment necessary for proper puppy socialization."
The people you can trust to raise your special puppy
specifically for your family.

If you have any questions about Norfolk Terriers, or your new puppy, send us an email or give us a call. We love receiving pictures to see how the puppies are adjusting to their new households and watching them grow.
How to Contact Us:
Donna, Michael and Sean Fitzpatrick
Aiken, South Carolina 29803
803-648-3137
Donna has been in education for over 28 years as a teacher and a school administrator. Michael has been in construction for 40 years and in the transportation trucking industry for over 15 years. Sean is 27 and has worked in several different vet clinics in North Carolina and South Carolina in addition to school. He is now in the horse show industry. We have been involved in the thoroughbred racing and breeding/training industry for close to 30 years also. We love living in Aiken, S.C.
Since 1978, Trinity Farms has been raising
premium quality puppies
with passion, love and care.
Our commitment to quality is absolute; and we put our lifetime support in writing.
We are research based in our studies and our program reflects this dedication to the specific bloodlines of our Norfolk Terriers.
Donna has a B.S., M.Ed., MBA and ABD. Psychology and behavior is studied also.
© 2002-2013 All content & photos are copyrighted and not to be reproduced without the expressed permission of Trinity Farms.

We here at Trinity Farms aspire to be the most trusted and respected Norfolk breeder in the eyes of our Trinity Farm families, customers and competitors.
We are committed to your puppy's health and beginning socialization.
Our family takes pride in raising premier quality dogs for family pets or show prospects. We strive for excellence and aspire to be the best Norfolk breeder.
Raising these special Norfolk Terriers is a priviledge and our greatest responsibility.
Our dogs were originally bred to be English Gentleman's Family dogs and to be with the family, in the house and on the farm and in the field . They are living testimony to the quality, family dogs raised over 100 years ago. We strive to continue the tradition and keep the legacy of these dogs alive so our children's children will be able to enjoy them as much as we have.
Please enjoy your visit.
We invite you to call us with any questions you may have.

Irish Blessing

May you always have
Walls for the wind,
A roof for the rain,
Tea beside the fire,
Laughter to cheer you.
Those you love near you.
And all your heart might desire.

If you haven't received an email response from me within 24 - 48 hours please call me.

803-648-3137

I do ask you to please phone me with your questions and for information about our puppies.
Visiting protocols:
Please know that since baby puppies do not have any immune system until after they have had their third set of shots, we must be extremely careful to protect them from illness and tightly control their environment. This includes cleaning everything, all the time. Most germs and bacteria will enter your home on your shoes or on your hands.
So please know that when you come to visit you will be asked to help us as we try to protect our little ones and our adults.
The first thing we will ask you to do is to step onto a bio-security mat which holds a disinfecting solution to clean all shoes. Then you'll step on a towel to dry your shoes.
Then the second thing we will do is wash our hands before we touch any puppies or mommas. The third thing we will ask you to do is wear a lab coat or smock over your clothes. Then you will be able to play with our older puppies and the adults. In addition, when we switch playing with one litter and go to another litter, we must wash our hands again, in between litters.
If the babies are still newborns and are not six weeks old yet, we must ask you to look at them - but please do not touch them as much as you'd love to, looking will have to do until they are older. I know this is hard to do and we thank you in advance for being as careful with the babies as we are.
When we go outside to the backyard to see the adults, and when we come back in, we will again step onto another bio-security mat to clean our shoes again. If you happen to wear open toe shoes or sandals we do have the blue hospital booties which we will ask you to put on over your shoes.
We thank you for your understanding and cooperation with these procedures. It's to protect our little ones and to stop any germs or bacteria in their tracks...literally and figuratively!


These bloodlines are well known for having extremely calm dispositions and have become known not just nationally here in the states, but internationally as well. They have become highly coveted and there are not as many available now as there were in years past. Because of this, these exclusive lines are being nurtured to protect and propogate these very special bloodlines.


Welcome to our home, "Cead Mile Failte."
A hundred, thousand welcomes.
He is your friend, your partner, your defender, your dog.
You are his life, his love, his leader.
He will be yours, faithful and true, to the last beat of his heart.
You owe it to him to be worthy of such devotion.
Author unknown.
NEWEST NASTY INFO:
Natura Pet Widens Recall of California Natural, Innova, EVO and More
by MIKE SAGMAN
April 19, 2013 – Natura Pet Products has announced it is voluntarily expanding its March 29, 2013 recall of dry pet foods because they may be contaminated with Salmonella.
The expanded recall now includes all dry pet food products and treats with expiration dates prior to and including March 24, 2014.
Products affected by the recall include:
§ Innova
§ ?EVO
§ ?California Natural
§ ?HealthWise
§ ?Karma
ALERT January 13, 2013
PURINA BENEFUL DOG FOOD SAID TO BE KILLING DOGS WITH LIVER, KIDNEY AND PANCREAS FAILURE. NO RECALL POSTED YET. by Dr. Robert J. Russell, Ph.D.
This is not the first time Beneful has been implicated in pet poisonings and deaths. See: http://www.snopes.com/critters/crusader/beneful.asp
Purina also produces jerky dog treats that are currently linked to many dog deaths.
November 22nd, 2012. Petsit USA reports that Science Diet has just acquired a patent for its process of adding plastic to pet food, a deadly, unnatural ingredient which increases the corporation's profit at the expense of pets (http://www.petsitusa.com/blog/?p=5351):

Science Diet Acquires Patent to Use Polyethylene
by RYAN on OCTOBER 5, 2012 in PET HEALTH
Science Diet has recently acquired a patent to use polyethylene in their products. The purpose is to extend the shelf life of their products. Polyethylene is a common plastic that is widely used to create plastic bottles, plastic bags, plastic films, and many more products. Using this plastic in food could be dangerous for you and your pets. Many people are not aware of the potential side effects. It is possible that polyethylene products can cause cancer. PetsitUSA will keep you updated with news on these products, but you may want to consider avoiding these products, especially reusing plastic bottles.
Update: You can find more information on the low-density polyethylene at http://www.medicinenet.com/plastic/page4.html
Dr. Russell continues: Basically, there is no way polyethylene should be ingested and it is even questionable whether or not this product should be used to contain food for any length of time (because most plastics can leach into foods and be ingested accidentally).
Low-density polyethylene (LDPE) is a polymer of ethylene (a familiar component of anti-freeze) distilled from alcohol or petroleum. It has not been a human "food ingredient," but has been a base of chewing gum and has been added (as ground-up plastic containers) by farmers to cattle feed, replacing healthy roughage. Extending shelf life is a no brainer since this is plastic, not food. They could get the same result by grinding up old car tires -- and if they could get away with it, they would! Oral doses of LDPE have resulted in cancer, as well as liver and kidney damage.